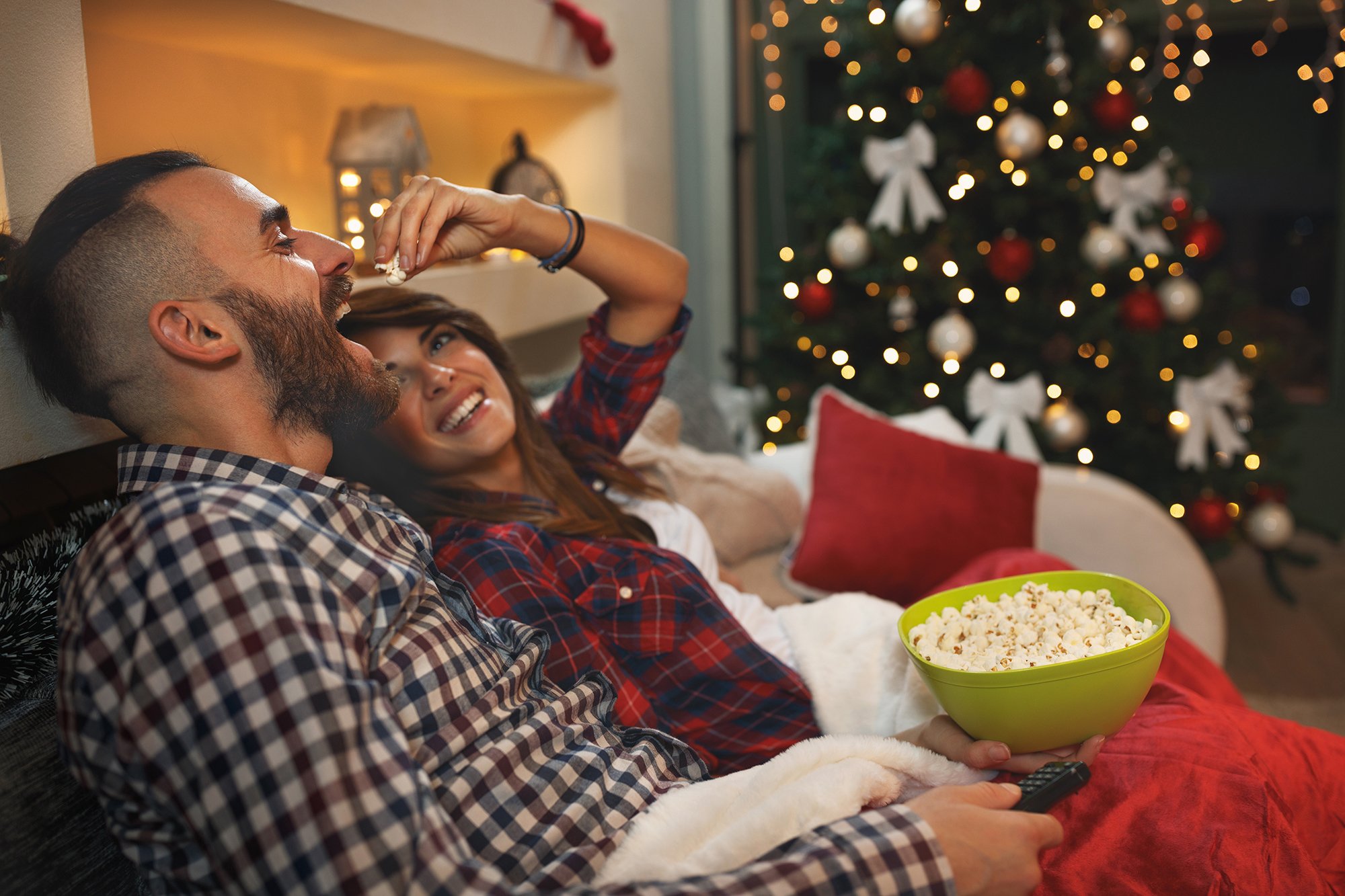 When I was a child, nothing heralded the beginning of the festive season like the Christmas double edition of the Radio Times landing on the mat. Poring over the pages of entertainment that stretched out over the holidays and circling the films I wanted to watch with a highlighter pen became as much of a Christmas tradition as sprouts, Scrooge and Slade!
We return year after year to our festive film favourites for all sorts of reasons. They're comforting. They remind us of our childhood. They give us that warm feeling of the season and remind us of the importance of looking after each other and aiming to be better humans, which can sometimes get a little lost in the cut and thrust of everyday life.
So, because it's Christmas, and we all love a seasonal film, I'm going to look at what we can learn about financial planning from some of our festive favourites.
A Christmas Carol – Working Out What Matters Most
If there were ever a Christmas film or story to underline the importance of the First Wealth What Matters Most philosophy, Charles Dickens' A Christmas Carol would be it. We encourage our clients to consider four fundamental questions:
Am I going to be ok?
Is my family going to be ok?
What do I want to do with my life?
What do I want my legacy to be?
In his tangle with the Ghosts of Christmas Past, Present and Future, Ebenezer Scrooge is forced to engage with the same questions by these three supernatural visitations. Taking each question in turn, there was no concern that Scrooge wasn't going to be ok financially as he devoted every waking hour to amassing and counting his money. But as the Ghosts show him, he is living a spiritually bankrupt life devoid of meaning and human warmth. 'Being ok' means different things to different people but I think most of us would agree it's about enriching our lives on all fronts: financial, career, personal wellbeing and of course with our families.
Which brings us to the next question. Scrooge's loved ones have all but deserted him in his single-minded pursuit of financial gain to the exclusion of the fulfilment that could be provided by his family. I think we can see that Scrooge is a man whose work/life balance needs to be urgently addressed.
The Ghost of Christmas Present shows him how others around him are enjoying their Christmas with their nearest and dearest, despite the challenges of illness and poverty, and invites him to look at his own life in comparison. It's worth all of us taking some time out to consider if we are using our life every day to do and achieve what we believe in. It can be easy to lose sight of this, and so all the more important to remind ourselves of every now and again.
It's when Scrooge is invited by the Ghost of Christmas Yet to Come to consider his future, his own death and his likely legacy of leaving the world a better place without him that he truly comes to his senses. However far away you feel your legacy might be now, it's never too soon to start planning for it. This might be as simple as preparing your estate to minimise Inheritance Tax, or putting a trust in place to pass on your wealth in the most efficient way for future generations. None of us know what's around the corner in life, so making sure you have the right protection and insurance in place for critical illness or death is also vital.
It's a Wonderful Life – So Live It
As we have always said at First Wealth: life is not a rehearsal! And no one understands this more keenly than James Stewart's character George Bailey by the end of It's a Wonderful Life. One of, if not the, greatest festive film of all time, it really isn't Christmas until it's had its traditional screening. While Scrooge was unaware of the bad feelings towards him, conversely George is unaware of just how much good he's done in his life and how badly his contribution would have been missed by his community.
However, in giving up all his own ambitions – like travelling the world and succeeding in his career – in order to help others, George reminds us that while it's important to look after those around us, we also need to be able to follow our own dreams in life. We don't want to look back on a life of unfulfilled potential or missed opportunities. Putting together a lifestyle financial plan allows you to enjoy your life as it's being lived, as well as to make sure you're providing for loved ones today and tomorrow.
Polar Express – Turn Believing into Achieving
In Robert Zemeckis' classic animation, a young boy who is beginning to have doubts about the existence of Santa Claus is taken on a train journey to the North Pole to meet the man himself. For him to meet him, he needs to believe in him.
Now you might not be as keen to take a trip to the North Pole, but we all have things on our bucket list we'd like to achieve – be it that round-the-world-travel in our retirement, ensuring a secure future for our grandchildren, or getting the work-life balance right so that we can spend as much time as possible with our loved ones.
You might believe all these things are possible, but drawing up a good financial plan with an adviser is the difference between believing and achieving. It can turn 'some day' into one definite day and transform your bucket list or Christmas wish list into your been-there-and-done-it list.
The Snowman – the Importance of Relationships
There are plenty of Christmas films out there on the importance of relationships, but the heart-warming tale of a young boy who makes friends with a Snowman is one of my favourites. I never tire of watching it, and now I've got a young daughter of my own I have the excuse to enjoy it all over again. Raymond Briggs' timeless classic tells of how the boy and The Snowman get to know and learn to trust each other at the beginning of the story, before going on a journey together to the Arctic.
Your relationship with your financial adviser is similar. And we as advisers see this as an extremely precious and privileged position to be in – to be allowed to get to know you and gain your trust in providing you with advice and guidance through some of the biggest and most important decisions you'll ever make on your own journey. And, unlike the Snowman, who has melted by the end of the story, a financial adviser will stay with you for life!
But perhaps, at the heart of it, our role is to give you the financial freedom to allow you to invest as much as you'd like to in your own relationships with your family, friends, or whoever else is special in your life. If we can help you to live your best life, no matter what that means to you, we will have succeeded.
Everyone at First Wealth would like to take this opportunity to wish you all the very best for the festive season and a healthy and happy New Year!