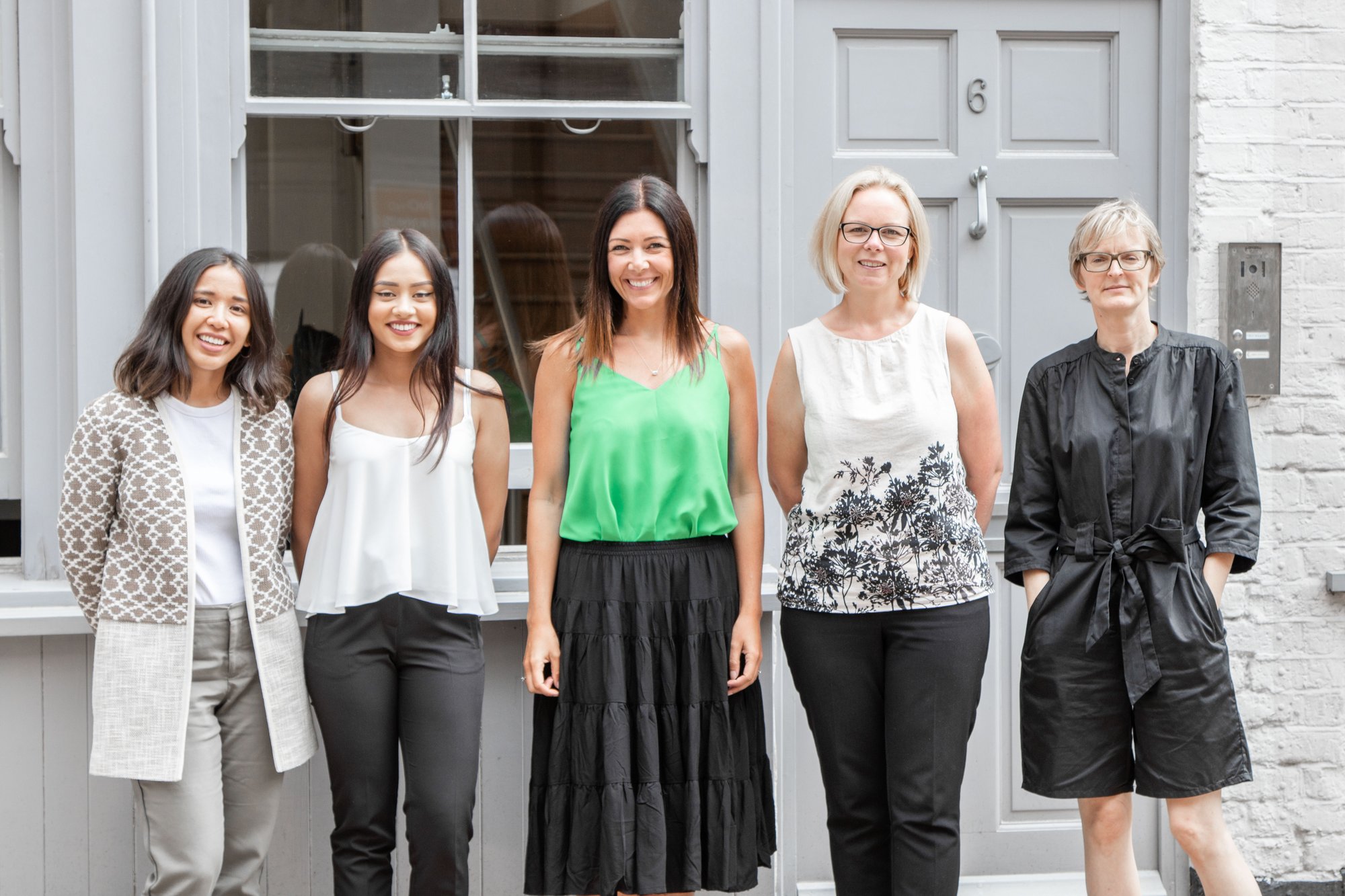 A couple of weeks ago, we marked International Women's Day. Like a lot of men, I think, I have been reflecting on the best way to engage with the conversation and add support to the feminist cause. As a son, husband, father and business owner, a good place to start is with the amazing women in my life. It goes without saying that I care deeply about their well-being, happiness and, of course, their financial independence.
With my professional hat on, First Wealth is a proud signatory of the HM Treasury Women in Finance Charter. Our target is to maintain an equal split between males and females within our Senior Management level roles and to increase the number of female Financial Planners within the company, towards a similar even balance.
However, in this piece I want to focus on the issue of gender equality from the perspective of our female clients. It's a frustrating fact that women are significantly less engaged with financial advice and financial services than men. A look at stocks and shares ISAs offers a snapshot of how this plays out in practice:
Only 13% of women have a stocks and shares ISA compared with 21% of men
In these ISAs, a woman's average balance is £22,907 compared to a man's average of £33,616
Women have 29% of total stocks and shares ISA wealth
Greater gender equality means doing what we can – all of us, both men and women – to address this imbalance.
Showing support for the aims of International Women's Day and greater gender equality means doing what we can – all of us, both men and women – to address this imbalance.
What do we need to do better?
Too much of the discussion around female clients of financial advice ends with the conclusion that women in this market are a 'missed opportunity'. This might be true, but they are also equally worthy of our attention. Perhaps if we started thinking about women more as people and less as commercial opportunities we would start from a firmer footing. It's not about making a 'pink' version to try an appeal to women. It's more a matter of improving our communications and services. The women in my life don't suffer fools and that's the way it should be for everyone.
The excellent Boring Money website, run by Holly MacKay, is a superb source of straight-talking common sense which I would recommend to anyone, at any life stage, on all things financial. They have published some particularly impactful and thought-provoking articles on women's attitudes to finance and investing which highlight what needs to change in financial advice to get gender engagement levels up to some sort of parity.
We are constantly seeking to improve how we reach out to women and, in our lifestyle financial planning-based approach, we are going some way towards addressing the challenges.
Through her extensive experience in the finance industry and of seeking to understand what women are demanding from financial services, Holly MacKay has identified four key areas that we in the profession need to tackle. There is much work still to do and we are constantly seeking to improve how we reach out to women and all sectors of society, but I feel that in our lifestyle financial planning-based approach at First Wealth, we are going some way towards addressing the challenges she lists.
The four issues along with what we are doing about them are:
Cutting out jargon:
We always seek to use clear and straight-forward language in our communications. A benefit of the lifestyle financial planning approach is also that it encourages our clients to think about their financial planning in terms of how it impacts on their life. This is a language we can all understand. It means there is less conversation about the technical aspects of investment and more about life goals, ambitions and what matters most.
Making investing feel more personal and relevant to all:
Again, lifestyle financial planning is brilliant for relating investment to the life of the investor. It sees investing as the tool that will allow them to build and live their ideal life. It fleshes out the figures and spreadsheets into real life aims and ambitions, specifically tailored to the individual investor. Seeing and understanding the link between the plan and person makes it truly relevant for all clients and helps ensure their buy-in.
Fostering community to tackle the isolation of investing:
Once we've helped clients to put a financial plan together, we don't just pack them off and leave them to it. With regular reviews and a dedicated adviser who's available to them whenever they need her or him, we're always present. A big part of the success of a financial plan is coaching our clients to make the best decisions and avoid financial misbehaviour as they put their plans into practice. This means we are attentive and on hand to help whenever they need us.
Changing the way we see 'risk':
Ironically, fear of risk can present its own risk that investments won't deliver the returns within the timeframe needed. Once we have calculated a client's risk profile, we look at it in combination with their life goals and their personality. If the amount of risk they are comfortable with doesn't match their investment goals, we use this as the starting point of a conversation where we establish priorities and action needed. In some cases, it can involve a trade-off and some compromise to agree an acceptable way forward. The important thing is that the conversation about risk continues until we find the right balance and a specific solution to suit the individual.
We're taking our responsibilities seriously when it comes to encouraging and achieving gender equality across those seeking financial and investment advice. It's an important duty for all of us in the profession and has advantages for everyone. I'll give the last word to Holly MacKay from Boring Money, who, in her straight-talking way, sums up the situation perfectly:
"It's madness. Especially when you consider that the UK investment market is missing out on about £115 billion because of it. That's how much more would be on the table if the same number of women invested the same amount as men… More financial independence for women. More financial fuel for businesses… So clearly balance would be better for everyone involved."
If you would like some advice and guidance with your financial planning, please contact us for more details on how we can help.