Epic surroundings and an electric atmosphere marked Isaac Chamberlain's debut on this world-class boxing stage. Expectations and hopes were high as we took our places to watch Isaac square up to Lawrence Okolie, but this time at least, the script didn't go our way...
At the age of 23, with just nine previous professional fights under his belt, Isaac stepped out to headline the O2 – a right of passage normally faced by far more experienced fighters. As his conditioning coach Jay Brockway commented, this was perhaps 'too big too soon'.
So this time it wasn't to be. The hugely promising cruiserweight boxer and firm friend of the team at First Wealth, Isaac Chamberlain, lost on points to Lawrence Okolie, whose better tactics and Olympic pedigree gave him the edge. The fight itself wasn't vintage by any means, with lots of holding, and I'm sure Isaac would be the first to admit that nerves and the sheer scale of the occasion compromised his prodigious talent on the night. But let's not forget that Isaac took this wily tactician to ten rounds, and he's never been taken beyond six before now.
— Robert Caplan, Partner & Founder
---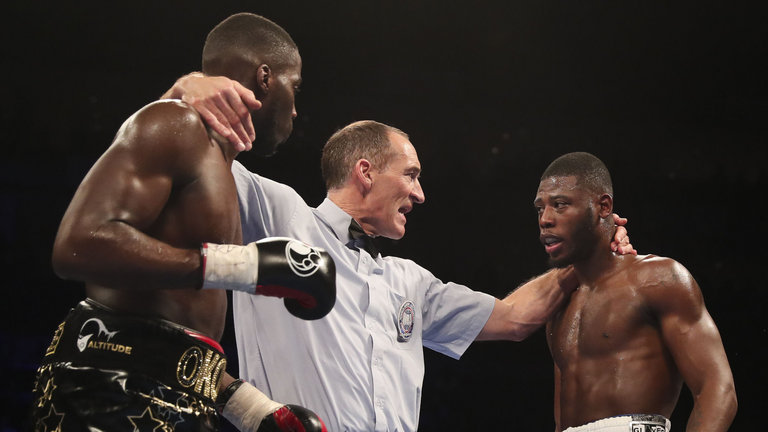 Time To Come Back Stronger
It's what Isaac does next that matters. Dwelling on the loss will achieve nothing but assessing and rebuilding will make him stronger in every way. He's young, full of potential and on a steep learning curve, so now is the time to gain advantage from defeat. Johnny Nelson, the longest reigning cruiserweight world champion of all time and contributor to our e-book, 'I Have A Plan' made some valuable observations post-fight:
"This will be the making of him... it could have been very different... in 10 fights time. Isaac's confidence doesn't yet match his ability, but he'll get his chances again. I'm a big supporter of Isaac Chamberlain."
Take it from a man who knows, it's not about being beaten, it's about how you deal with defeat and how you adapt.
Life's Learning Curve
As ever, the best way to achieve or exceed your objectives is to create a plan and stick with it. You adapt, duck and dive on the way, but you never compromise. We're 100% behind Isaac as he progresses away from this important milestone and ready to lend our wholehearted support. This was a big fight, but it was one fight . It's important to remember that he won the previous nine in style. That's a deeply impressive record and a clear indication of more to come.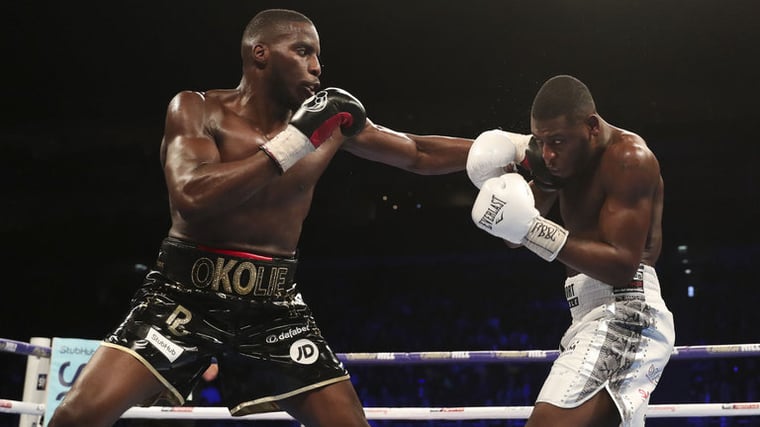 As in the fight, so in finance
The parallels between planning a winning fight and financial planning are clear to see, and this is why we're committed to bringing Isaac the benefits of our expertise and experience. Just as a fight can unfold in unexpected ways and catch you with your guard down, so can life. The sudden loss of a job you were counting on, injury or ill health, unplanned expenses and changing personal circumstances can all have you on the ropes. The best defence is an adaptable, flexible plan that's ready to counter the curved balls.
We're going to sit down with Isaac and carefully build his financial plan. Firstly, this will mean helping him realise priority number one – to buy his own home. A boxing career brings the potential for big 'one-off' payments and the O2 will have earned him more than his previous nine fights combined.
However, no one can predict when the next top flight fight will be, so a proper strategy that ensures long term security and stability is key. The moral of the story is simple: work hard to achieve the ultimate result every time, but be good and ready for what life can throw your way.
My belief in Isaac's talent and commitment is stronger than ever, and I'm looking forward to helping him attain the sporting heights that I know he's capable of. At First Wealth, we make it our business to build individual financial plans that inspire confidence and help create a secure future. To find out more, call us for a chat or download our free Financial Planning Guide for Athletes here.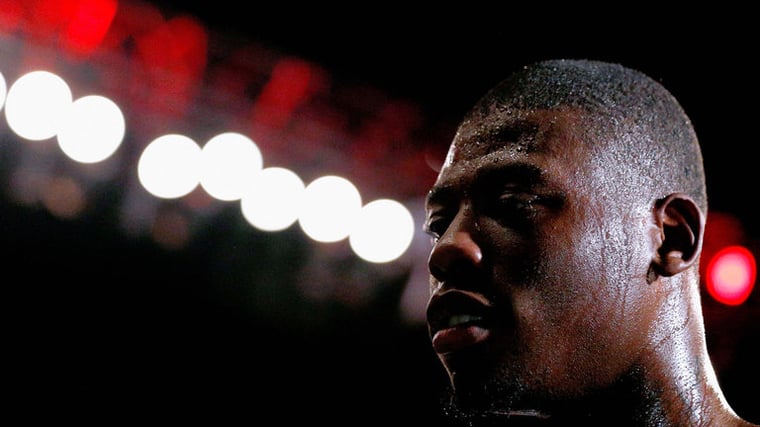 This article does not constitute advice. Anyone considering any form of financial planning should seek independent financial advice. First Wealth LLP is an appointed representative of Best Practice which is authorised and regulated by the Financial Conduct Authority (FCA). You should note that the FCA does not regulate tax advice.
Past performance is not indicative of future results. The value of your investment may go down as well as up.
1. Sky Sports
2. Sky Sports
3. Sky Sports